Are you unsure about which brand to choose when looking for the best refrigerator in India 2023? Browse our extensive list of the best refrigerator brands in India and their best-selling models in India to find the ideal refrigerator for your needs and price range. If you are looking for a refrigerator services in Chandigarh & Mohali. Book jumbo services at an affordable price.
1. Samsung – Because of its high-quality, reasonably priced products, Samsung has become India's preferred brand of household appliances. The quality of its customer service and support options boosts its brand value. Samsung refrigerators are larger and can be used in a variety of ways. Samsung refrigerators frequently appear to have more storage space than competing brands. You can choose two-door refrigerators to make access to the lower levels easier. Because of recent advancements in temperature management for freezers and fridges, Samsung has become one of India's most popular refrigerator brands. It is also a popular brand due to features such as stabilizer-free operation, auto-connection with a house inverter, adjustable shelves and bottle racks, odour control, and water and ice dispensers in high-end models.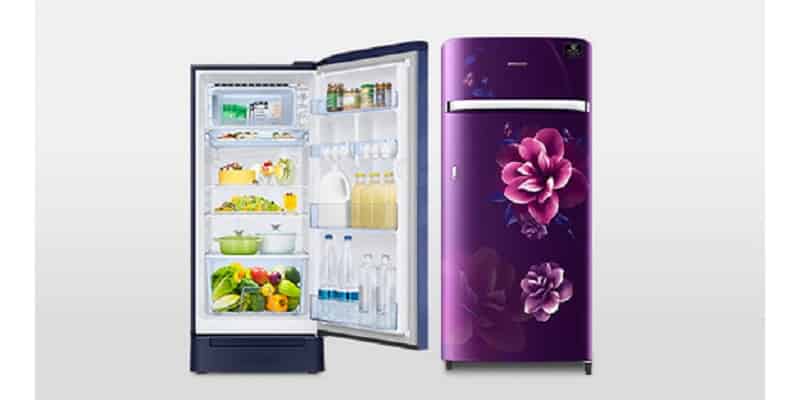 2. Godrej – Godrej, an iconic Indian company, is known for providing a reasonably priced range of refrigerators in India. The brand understands the mood of Indian consumers. As a result, the Indian market for Godrej refrigerators is steadfast and will not consider competing brands. The brand has maintained its customers' expectations by introducing appealing features and displaying some cutting-edge methods. The company is known for producing more affordable refrigerators. Toughened glass shelves, deep bottom chiller trays, door locks, large vegetable trays, best-in-class energy efficiency, little cooling loss, and minimal insulation are among the features of its extensive refrigerators. The majority of their refrigerators are powered by variable speed inverter compressors, which provide increased efficiency, durability, and quiet operation. To reduce ice buildup, many high-end models have an automated defrost feature. Some cutting-edge models even include an automatic defrost cycle that is triggered based on usage patterns. Godrej refrigerators have the lowest global warming potential and zero percent ozone depletion, demonstrating the company's commitment to producing environmentally responsible goods.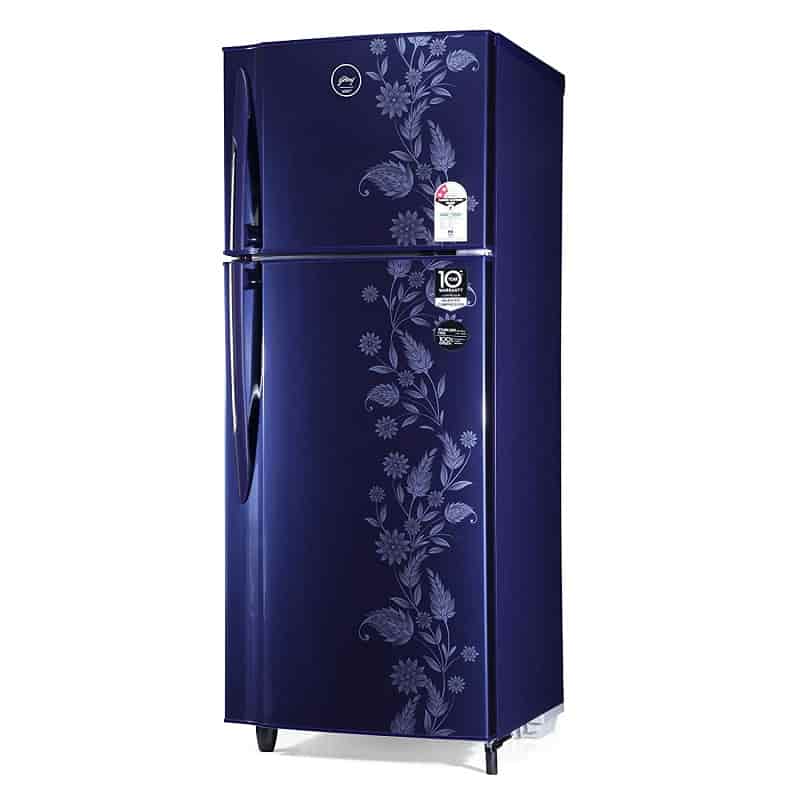 3. LG – In India, LG is another well-known refrigerator brand. This is a well-known brand for providing specialists and customers with high-quality, innovative, and dependable service. LG has great prices on single-door, double-door, side-by-side, and mini-refrigerators. LG refrigerators include adjustable shelves, thermostat controls, water and ice dispensers, deodorizers, and moisture controls in addition to versions with built-in stabilisers. Ice cubes are easily removed from the twist ice maker tray and placed in the container provided. The company is aware of how frequently refrigerators are used on a daily basis in Indian households. As a result, these refrigerators are outfitted with strong, intelligent inverters that ensure their longevity while also providing silent operation and high energy efficiency. When it comes to purchasing your next or new refrigerator, LG is without a doubt the most dependable brand.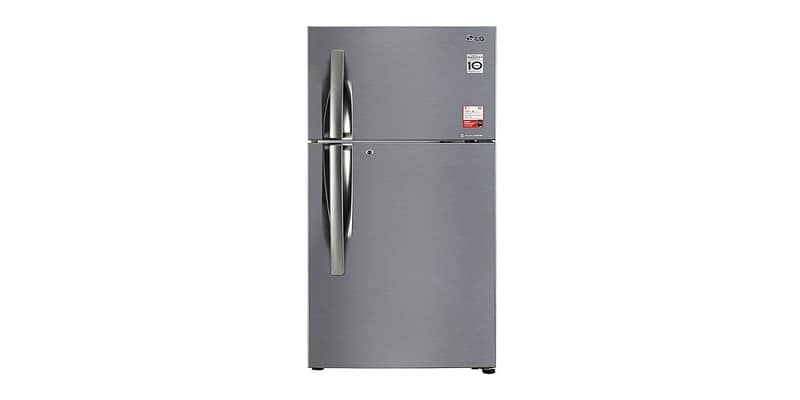 4. Whirlpool – Whirlpool home appliances are widely regarded as the best in their class. It produces highly praised refrigerators by combining creativity, usability, design, and utility. Whirlpool refrigerators are marketed as the most innovative products in their class because they include IntelliSense and AI microprocessors. The ability of Whirlpool refrigerators to optimise temperature based on an analysis of the contents and ambient temperature may be their most novel feature. Flexi-vents ensure that all refrigerator compartments receive cold, pure air, and anti-bacterial filters ensure that all refrigerator compartments receive cold, pure air. Whirlpool refrigerators' ability to keep food cold for up to 9 hours during power outages. In other words, these refrigerators can hold ice cream after you buy it from the store and even stop ice from melting during power outages.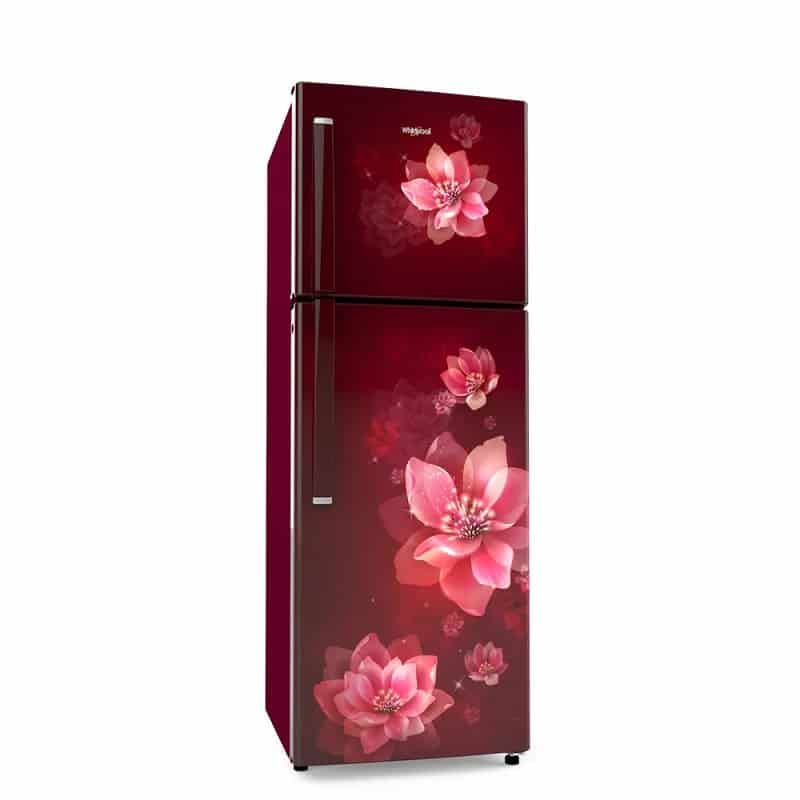 5. Haier – In India, the refrigerator brand Haier is well-known and offers a wide range of models to meet the needs of consumers. The company manufactures refrigerators with exceptional build quality, flawless designs, and, most importantly, exceptional functionality. According to the Brand Trust report, Haier is one of the most trusted refrigerator brands in India. By selling refrigerators with well-liked features and functionalities at a reasonable price, the company competes with more established brands such as Samsung and Whirlpool. The Haier refrigerator is not only attractive but also extremely functional. You won't have to worry about covering up your fridge space with heavy or excessively large containers because Haier refrigerators keep food fresh while taking up the least amount of space. If there is one thing that can be said about the Haier refrigerator, it is that it is user-friendly and saves time. It will only take you ten minutes to set up this appliance, and then you simply plug it in and adjust the thermostat! 
Jumbo Services is coming soon in.. Ac service in Amritsar and Ac service in Ludhiana.