Welcome To JUMBO SERVICES
Air Conditioner Repair & Service
Need help? Give us a call today!
| Ac Service | Fridge repair | R O Service |
| --- | --- | --- |
| Tv Repair | Ac Installation | Chimney service |

Air Conditioner Repair & Service
Air conditioning appliances are a source of comfort and quality of life in the hottest times of the year. So, if you find any problem in your air conditioners (AC) like, not cooling or not giving filtered air, then no need to take stress, contact Jumbo Services and get immediate assistance for your AC. We are providing all kind of AC services like Window AC or Split AC Repair & Service issues etc.
Jumbo service is a leading ac service in Chandigarh company with a team of professionals. All team of jumbo service technicians have great work experience in Chandigarh and have a knowledge of almost all the major & minor problems. Book now if you need ac service in Mohali AC Installation Experts for Installation of Window AC, Split AC Units or Even Central ACs in Mohali starting from low price. We have provided solutions to all locations nearly Chandigarh and Mohali houses, offices, hospitals, home apartments, etc. With the rising temperature, individuals are finding alternative ways to keep themselves cool, and an air conditioner fulfills that purpose. For long-term use, it requires a certain level of service and maintenance to keep it working efficiently. Jumbo Services has a highly qualified air conditioner service and repair team who possess the knowledge and the qualification to impeccably repair today's highly advanced air conditioners like inverter AC. The expert team of Jumbo Services professionals equipped with all necessary tools proficiently handles all minor and major Window AC or Split AC Repair & Service issues at any hour of the day convenient to you at the most affordable prices. We solve all problems like Frozen evaporator coils, Dirty condenser coils, Fan problems Leaking ducts, Thermostat problems and Clogged drains. Filling AC gas is actually a not easy job with the right tools and safety gear. We offer fast, secure & quality repair services on all air conditioners (AC) brands in Chandigarh and Mohali.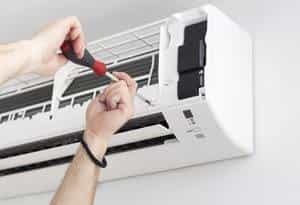 Ac Installation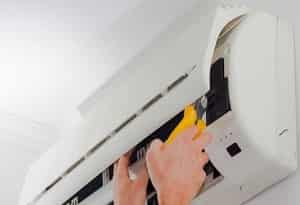 AC Repair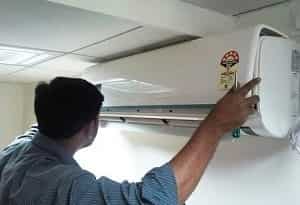 AC Service